The Ford Fusion has been the staple mid-sized vehicles on the market. Its impeccable design and efficiency have made its performance and appeal hard to match. And now, you can find the best offers on the 2015 Ford Fusion at Waldorf Ford.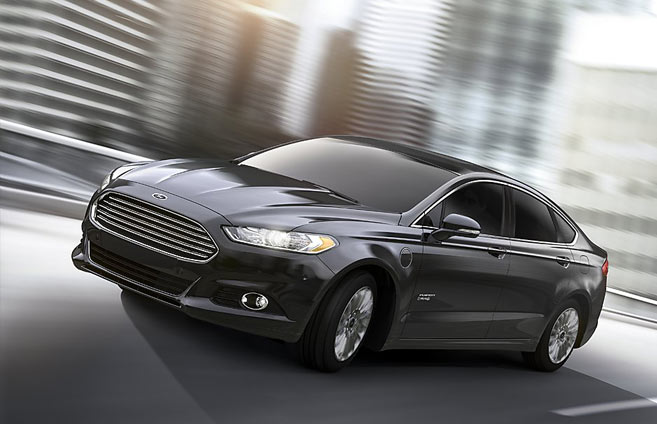 The Ford Fusion has been revamped and optimized for comfort and drivability. Past Fusion owners will notice the increased legroom, thinner and firmer seats for more backseat space, and an effort to dampen outside noise and quell vibrations, giving you a much smoother ride.Get your 2015 Ford Fusion in Waldorf today at Waldorf Ford or schedule an appointment to test drive the 2015 Ford Fusion. 
The 2015 Fusion comes in multiple trims, all designed for optimal efficiency. You have the option to choose from a standard or EcoBoost engine or a Fusion Hybrid or a Fusion Energi Plug-In Hybrid if you're looking for even more fuel efficiency.
The standard engine will give you 34 mpg highway, but with the Fusion Energi Plug-In lithium-ion battery, you can reach upwards of 81 mpg highway and can drive 550 miles on a full tank of gas and a full battery. And recharging your Fusion can be done in your garage with Ford's home-charging station.
No matter which engine or model you choose, the interior of the 2015 Fusion will dazzle you. With a large touch-screen console, you can have the convenience of turn-by-turn navigation as well as a standard backup camera. Ford's SYNC voice-activated technology allows you to give voice commands to your Fusion. You also can sync your phone to the vehicle for hands-free calls, audible text messages, and hands-free song toggling. With the Fusion's USB port, you can sync your MP3 player or charge a compatible device.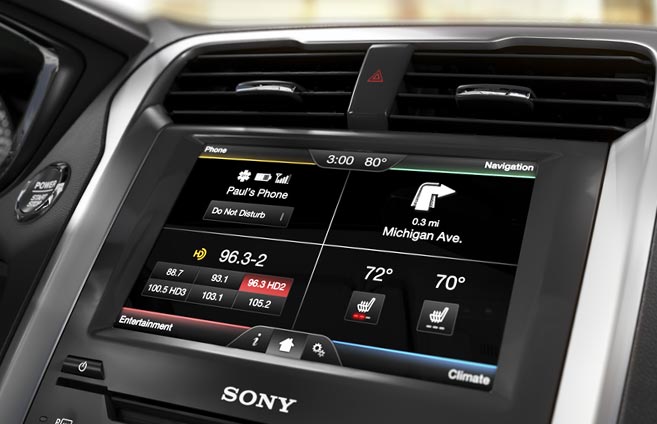 Along with the efficient engines and high-tech interior, the 2015 Fusion has some of the best safety features of any midsize sedan. In fact, the 2015 Fusion is the first in its class to offer available inflatable rear safety belts, which are ideal for children. In the event of a collision, these inflatable safety belts hold the passenger in place to reduce the risk of injury and provide optimal support to the neck and head. Drivers and passengers in the front seat will also benefit from the addition of front knee airbags.
The 2015 Fusion features some of the most innovative available features in its class. You have the option to choose from Active Park Assist, an Intelligent All-Wheel Drive system, Lane Keeping and Driver Alert systems, and a Blind Spot Information System, all designed to improve the way you drive.
Inside and out, the 2015 Ford Fusion is one of the most attractive mid-size sedans on the market today. Its comfort and safety features paired with its performance, fuel efficiency, and hybrid plug-in capability make it one of the most innovative vehicles in its class.
If you're interested in test driving a 2015 Ford Fusion, look no further than Waldorf Ford.
Additional Information