At Waldorf Ford, we understand that comparing different vehicles is an integral part of the car-buying process. That's why we've taken the time to map out some vehicle comparisons to make it easier for you to choose the right one. Because our staff knows cars, we can provide the best information to help you make the right choice.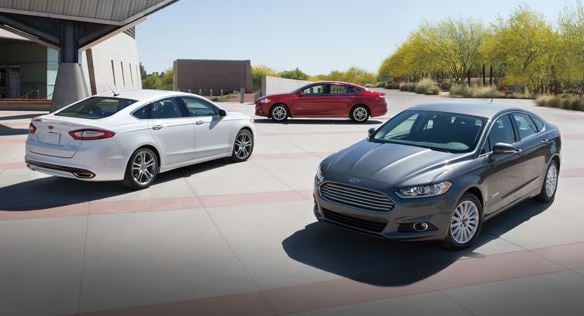 When you're comparing two different cars, there are several factors to consider. And because some of these factors are tough to compare on your own, we can explain the research with our vehicle comparisons:
When you're looking for a new car, price is certainly something to think about. At Waldorf Ford, we can compare two different deals and help you determine which one is the best for you.
We stay on top of all of the major advancements and innovations to our line of vehicles to make sure our comparisons are up-to-date. Interior or exterior, Waldorf Ford can help you find what you're looking for or what you need in a specific vehicle. Whether it's determining which car has a standard rearview camera or which vehicle has an 18-inch wheel option, our thorough research on different models will surely assist you in the process.
It's difficult to truly understand engines, fuel economy, or design specifics if you aren't an automotive enthusiast. You may look at a vehicle comparison page and have no idea what you're reading, which limits how you can effectively compare two different models. To help you understand such information, we tailor our comparison pages so they're easy to read and understand. You'll know exactly what each new features does and doesn't do.
In our comparisons, we make sure to highlight all of the safety features and different packages and trims that you'll find with each model. It's important to bring every detail to light when comparing two different vehicles because it's easy to miss something that could seriously impact you or your car in the long run.
If you aren't looking for a new car but rather a pre-owned vehicle, Waldorf Ford still has you covered. We've been assisting the Brandywine, Annapolis, and Lexington Park communities with pre-owned vehicle histories, so you can know everything there is to know before buying your next car.
At Waldorf Ford, we're dedicated to giving you the best deals possible. That's why we take the time to perfect our vehicle comparisons and make sure you have all of the information in front of you to make the right decision. Whether you're interested in a new or pre-owned car, we'll make sure you completely understand what you're looking at and what's the best option for you. We can even help properly evaluate your trade-in vehicle.
So if you're in the Brandywine, Annapolis, or Lexington Park area and looking for a new car, make sure you take a look at Waldorf Ford's comparisons and stop in for a test drive.