The Ins and Outs of Car Safety
It's important for drivers in Brandywine, Annapolis, and Lexington Park to feel safe in the cars they purchase. That's why our dealership breaks down the safety features of each model in our new inventory. With our safety reviews, you can decide which cars are most secure when the unthinkable happens.  
An accident can happen in a split second. Even if you're paying attention to the road ahead, some things pop up that you can't predict. Luckily, Ford offers several technology options to protect passengers in the event of a collision.
Consider Ford's available Lane Keeping System and Driver Alert System. This prevents a car from drifting out of its lane and colliding with objects next to it.
Ford also offers a Blind Spot Information System with Cross Traffic Alert. It senses objects that a driver can't see and sends an alert if the car gets too close to it. Both systems stay one step ahead when it comes to accident prevention.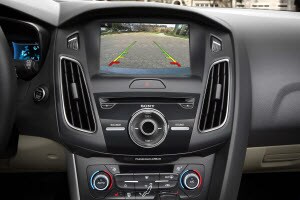 Ford also offers an extra set of eyes on several new models. An available rearview backup camera displays the area behind a car on a front console screen. The rearview backup camera increases visibility and prevents collisions from behind. These features are available on several models from this year's inventory, so you can have some peace of mind while driving.
Car shoppers must consider a vehicle's safety before they decide to buy or lease. Prior to making your final purchase, we urge you to look through our vehicle safety pages or our vehicle reviews.
After you've gone through each of our safety reviews, feel free to schedule to test drive with Waldorf Ford! If you have any questions, you can give us a call at 888-709-3528 to speak with one of our sales associates. We're located at 2440 Crain Highway in Waldorf, MD. Passenger protection is one of Ford's top priorities, and we hope our safety reviews put you at ease.